Impact of Approaching Typhoon on Shinkansen Services on August 15th and 16th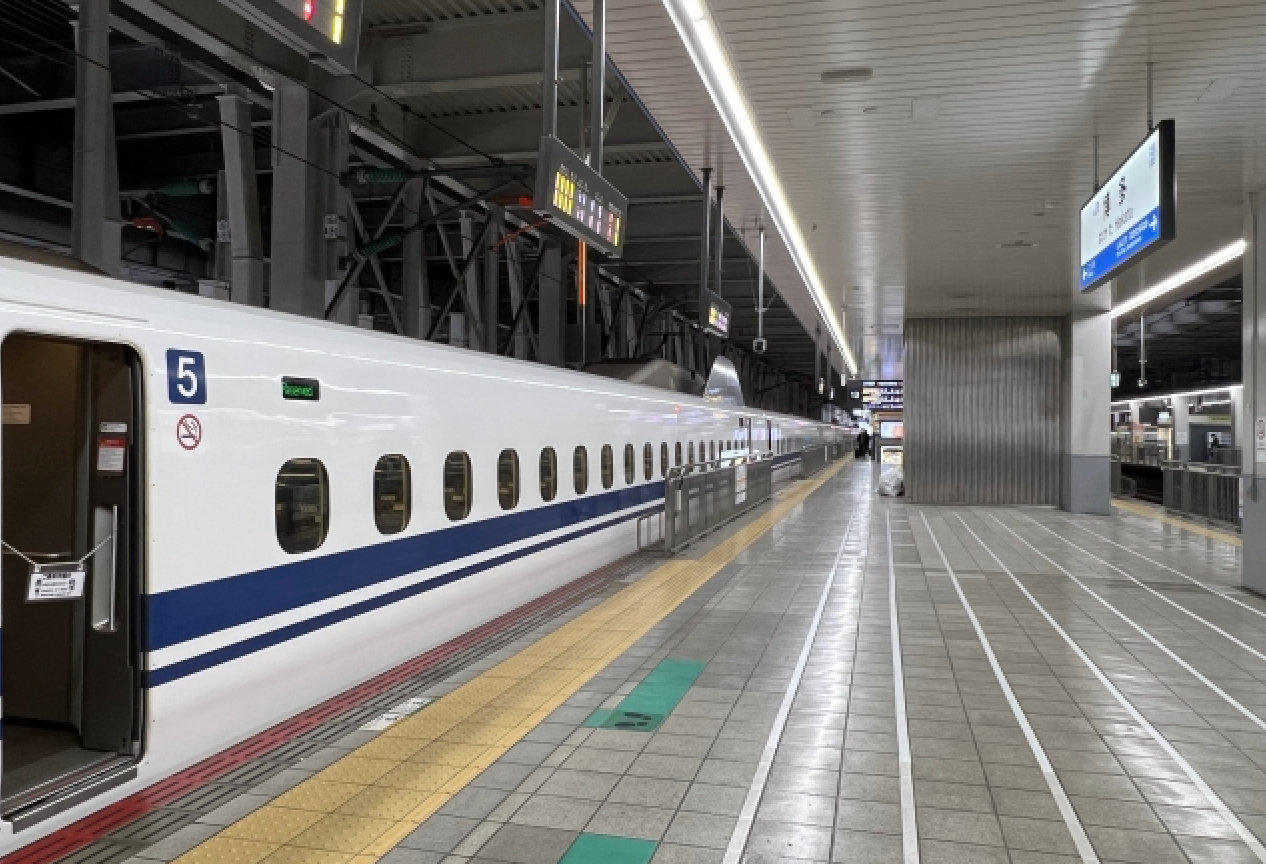 Click here to see a list of our latest news.
Due to the approaching Typhoon No. 7 and the expected heavy rain and strong winds along the route, JR has issued the following announcements.
Please note that this information is subject to change, so travelers are advised to check the latest updates at the nearest JR station counter during their journey.
Shinkansen Operation Plans for Tokaido and Sanyo Lines (Updated as of August 14th, 6:00 AM) 
Tokaido Shinkansen Operation Plans
(Tokyo - Nagoya - Kyoto - Shin-Osaka)
August 15th
Services between Nagoya and Shin-Osaka will be suspended from the first to the last train
Services between Tokyo and Nagoya will run on a temporary schedule with significantly reduced frequencies, all operating as unreserved seating
Strong winds and rain are anticipated between Tokyo and Nagoya, with potential extended operational halts
August 16th
No planned service suspensions, but sudden operational halts are possible based on the impact of the typhoon's aftermath
Latest train Operation status (JR Central Official): 


Sanyo Shinkansen Operation Plans
(Shin-Osaka - Okayama - Hiroshima - Hakata)
August 15th
Train operations between Shin-Osaka and Okayama may be suspended
Okayama to Hakata operations are not planned for suspension, but sudden operational halts or delays may occur depending on the typhoon's impact
Consequently, certain Sanyo Shinkansen trains that directly connect to the Tokaido Shinkansen might experience destination changes or suspensions
August 16th
Certain trains may change destinations or be suspended due to the typhoon's impact
Latest train Operation status (JR West Official): 
Please note that the date and scope of operational suspensions may change based on the typhoon's trajectory.
You may be able to get a refund directly at the ticket counter at the station especially if your reserved train is confirmed to be cancelled, so please check at the station first for how your tickets can be handled.
For refund procedures for unused tickets, please see the link below.
Refund Process after delivery (Unused tickets only)
 
Seat guide
Shinkansen seats are available in four levels depending on the comfort and services your require.
Ordinary Seat
Regular seats used on Reserved cars and Unreserved cars of Shinkansen. Consider it as "economy class" seat.
Green Seat
Better seats with more space than ordinary seats. All Green Seats are reserved only. Consider it as "business class" seats.
Reserved Seat (Ordinary Reserved Seat)
Your seat is reserved and secured when you book your tickets. Head to the station with a peace of mind.
Seats are the same as Ordinary Seat.
Green Reserved Seat
Better seats and free blankets. Popular among Japanese business persons, executives and people who values comfortable travel. Consider it as "business class" seats.
GranClass Seat
Know as "First Class" of Shinkansen seats. Only available on Hokuriku and Tohoku Shinkansen lines. Gran Class seats comes with airline-like amenities and meals.The most expensive of all.
Unreserved Seat
You can take any open seats in unreserved cars of any train on the departure date. (No departure time will be indicated on your tickets.)
The best seat type if your priority is the cost and are traveling during less-crowded season/time.
For further information and photos, please visit official page at http://www.jreast.co.jp/e/ticket/types.html