Exploring Sendai Station Area: Gyutan and Sushi at Sendai Station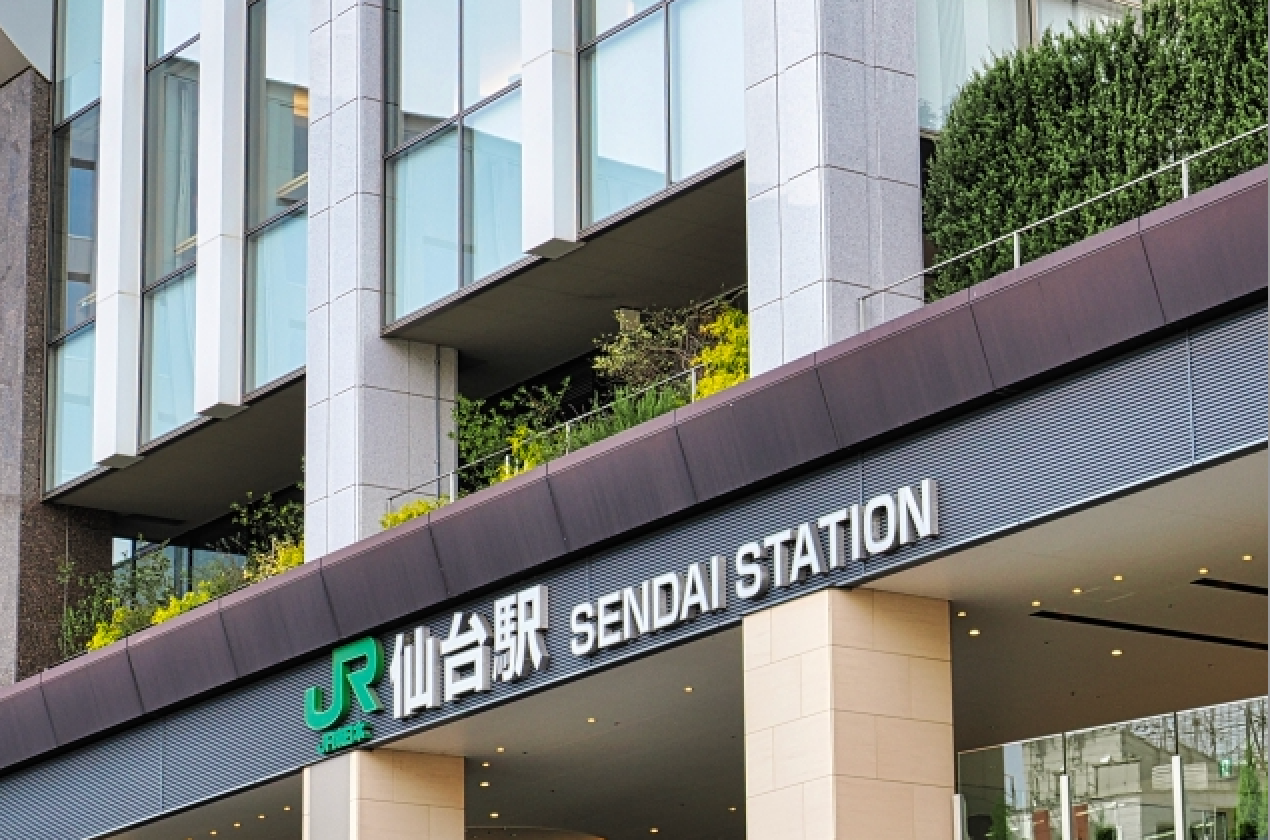 Japan is known for its incredible variety of regional dishes, and one city that stands out is Sendai. When it comes to Sendai's local specialties, there's one dish that truly shines - "gyutan" or beef tongue. If you're visiting Sendai for tourism or business, it's a gourmet experience you won't want to miss.
You can easily enjoy gyutan right at Sendai Station, which boasts a fantastic array of station-side dining options. Among them, "Gyutan Street" on the third floor of Sendai Station is a standout. It's home to some of the best gyutan restaurants in the city.
Gyutan Street is located right in front of the central Shinkansen ticket gate, making it incredibly convenient. With renowned gyutan shops gathered in one place, you can savor the authentic flavors while at the station. It's also a great spot to pick up gyutan as a souvenir before hopping on the Shinkansen.

In the home region of gyutan, it is recommended to enjoy it in thick slices.
The history of gyutan grilling dates back to the post-World War II chaotic period, when the owner of a yakitori (grilled chicken) restaurant in Ichibancho, Sendai, seasoned beef tongue with salt and pepper to convey its deliciousness. This marked the humble beginnings of gyutan's culinary journey.
Adjacent to "Gyutan Street," you'll find "Sushi Street," featuring renowned sushi restaurants that are equally popular. Miyagi Prefecture is blessed with nationally renowned fishing grounds, offering an abundance of fresh seafood. On Sushi Street, you can relish not only the freshest catches of the sea but also unique local sushi ingredients that are distinctly Miyagi.
If you'd like to check out which restaurants line these streets, you can access the official websites for "Gyutan Street" and "Sushi Street" for more information. Using the translation feature, you can view the content in your preferred language.
"Gyutan Street" and "Sushi Street" Official Page
https://www.livit.jregroup.ne.jp/gyutan-sushistreet/#

Source: Tohoku Sougou Service
So, whether you're a food enthusiast or simply looking for an authentic Sendai dining experience, Sendai Station's Gyutan Street and Sushi Street are must-visit spots. Enjoy the local flavors and bring back delightful memories from your trip to Sendai.