Shinagawa Station vs. Tokyo Station: Which is Closer?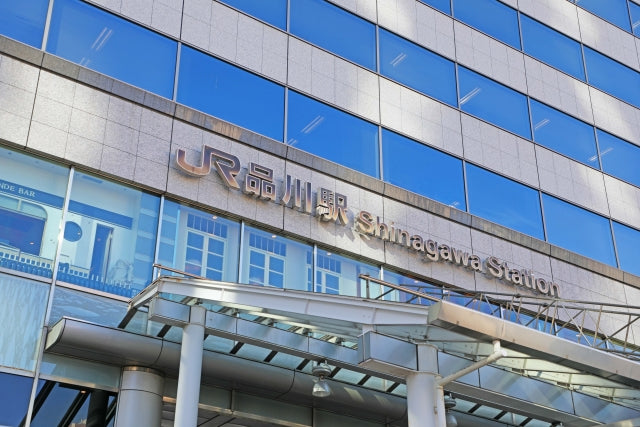 When heading westward to places like Kyoto, Osaka and Hiroshima, when it comes to the Shinkansen station in Tokyo on the Tokaido Shinkansen line, many people might envision Tokyo Station.
Especially for foreign tourists who might not be familiar with Tokyo's geography, when planning a Shinkansen trip, they tend to choose "Tokyo Station" as the departure or arrival station.
However, did you know that there's another Shinkansen stop within Tokyo called "Shinagawa Station"?
When departing from Tokyo Station, the starting point, all Tokaido Shinkansen trains stop at the next station, "Shinagawa Station," about 7 minutes after departing from Tokyo Station (the next station after Shinagawa is Shin-Yokohama Station).
On the other hand, Shinkansen trains heading towards Tokyo Station will stop at "Shinagawa Station" approximately 7 minutes before reaching the final destination, Tokyo Station.
Shinagawa Station is located about 7 kilometers southwest of Tokyo Station. It is 6 stops away on the JR Yamanote Line (local line), and you can reach it in about 13 minutes.
If your accommodation is located in the following areas within Tokyo, using Shinagawa Station might offer better transportation convenience than Tokyo Station:
As a comparison, the areas where Tokyo Station might be more convenient are:
Below, we provide a simple route map and show the relative positions.
It's worth noting that Shinagawa Station is smaller in scale compared to Tokyo Station, so it's not as crowded, and you can quickly access the Shinkansen platforms. However, if you're looking for a variety of souvenir shops and restaurants, Tokyo Station offers more choices.
Below are the list of our ticket items departing from Shinagawa station.
If you're staying especially in Shibuya area, it's worth considering the use of Shinagawa Station.
https://shinkansen-ticket.com/collections/from-shinagawa
If you have already purchased a ticket either from or to Tokyo Station, there are no additional charges for riding from or getting off at Shinagawa Station. The ticket fare from Tokyo Station and Shinagawa Station to/from other stations is the same.
Map of Shinagawa Station's premises (JR Official)
Map of Tokyo Station's premises (JR Official)