Shin-Osaka or Osaka?? A Guide for Travelers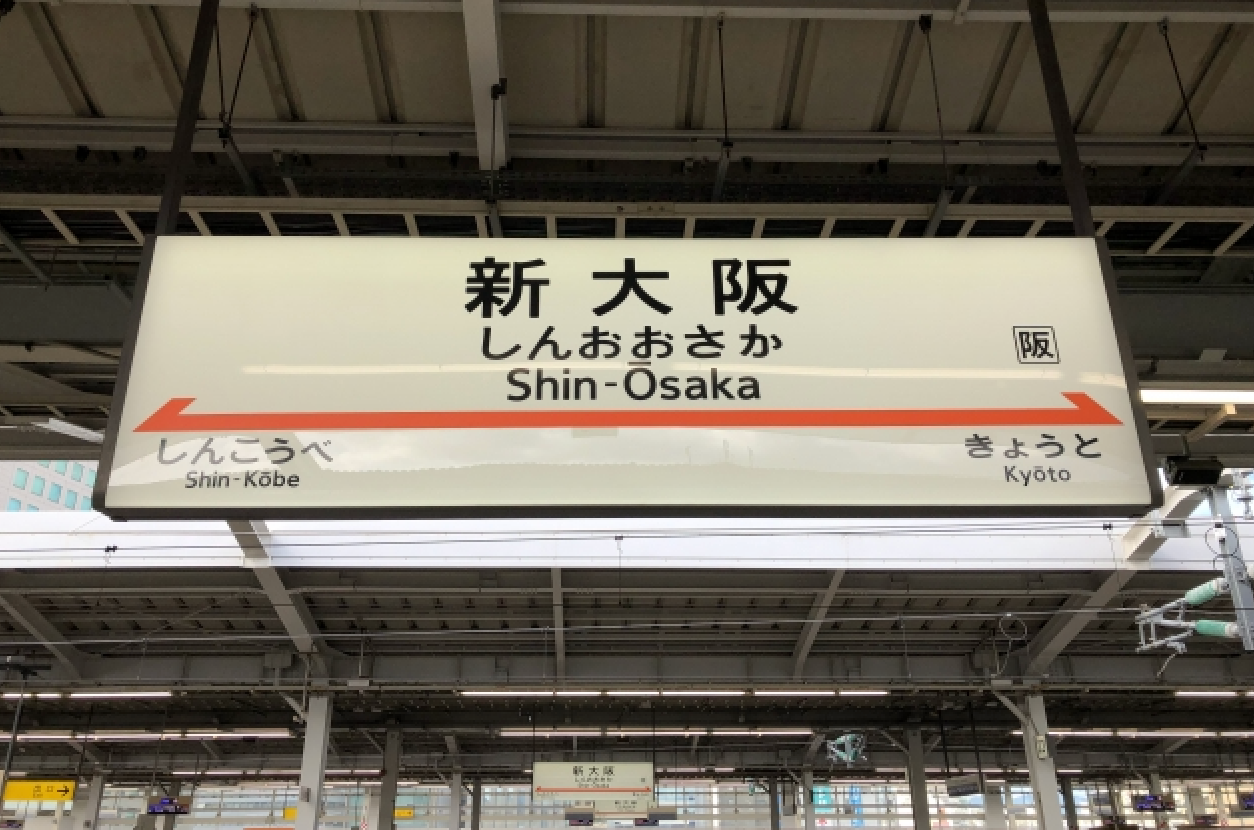 In this world, there are things that locals take for granted but can be confusing for those who come from other regions, like the pronunciation of place names or the distance between two train stations.
Specifically, when it comes to overseas tourists visiting Japan, one common source of confusion is between "Shin-Osaka Station" and "Osaka Station."
Shin-Osaka Station and Osaka Station are entirely different stations!
They are about 4 kilometers apart, and if you attempt to walk, it will take you over 50 minutes!
Unless you're looking to get some exercise, it's quite a challenging distance to cover, so please be cautious.
About Osaka Station
Osaka Station serves as a central transportation hub for the Kansai region and is often considered one of the largest and busiest stations in western Japan.
Located right in the heart of Osaka, it caters to a diverse crowd, including business travelers, shoppers, and more.
Additionally, it is directly connected to Umeda Station, making it just a few minutes away on foot.
One of the most critical things for tourists to remember is that "The Shinkansen (bullet train) does not stop at Osaka Station."
About Shin-Osaka Station
On the other hand, Shin-Osaka Station is a Shinkansen station, created solely for Shinkansen services when the Shinkansen lines were first opened in 1964.
Serving as a gateway for those arriving in Osaka via the Shinkansen, it is located slightly away from the bustling city center.
While the area around the station was slower to develop due to its distance from central Osaka, it has now transformed into a modern district with skyscrapers and office buildings.
Access Between Shin-Osaka Station and Osaka Station
As previously mentioned, Shin-Osaka Station and Osaka Station are two entirely different stations.
While walking between them would take more than 50 minutes, you can easily use public transportation to get around.
Typically, if you arrive at Shin-Osaka Station via the Shinkansen, you would take a train, subway, or a taxi to reach the heart of Osaka (Umeda Station/Osaka Station area).
Shin-Osaka Station is located about 3.8 kilometers north of Osaka Station.
You can get from Shin-Osaka Station to Osaka Station in just 4 minutes by using the Tokaido Main Line (local train)
If you prefer the subway, it will take about 6 minutes to get to Umeda Station on the Midosuji Line
Taxis are also available and would take approximately 15 minutes
Access Between Osaka and Kyoto
Many tourists plan trips between Osaka and Kyoto.
Knowing the difference between Shin-Osaka and Osaka Stations can save you both time and money in this scenario.
When traveling from the Osaka area to Kyoto, taking the Shinkansen from Shin-Osaka Station and directly heading to Kyoto may seem like the obvious choice.
However, this route takes about 40 minutes in total. Additionally, there is an express surcharge, making the train fare quite expensive.
On the other hand, traveling from Osaka Station on the Tokaido Main Line will get you to Kyoto in just 29 minutes with a direct train.
Moreover, the train fare is 580 JPY, which is only about 1/6 of the Shinkansen fare.
If you're staying in the Osaka area, understanding that traveling by local train provides a quicker and more cost-effective way to access Kyoto is essential.