Our Customer Support Team Is Always Willing to Help Our Customers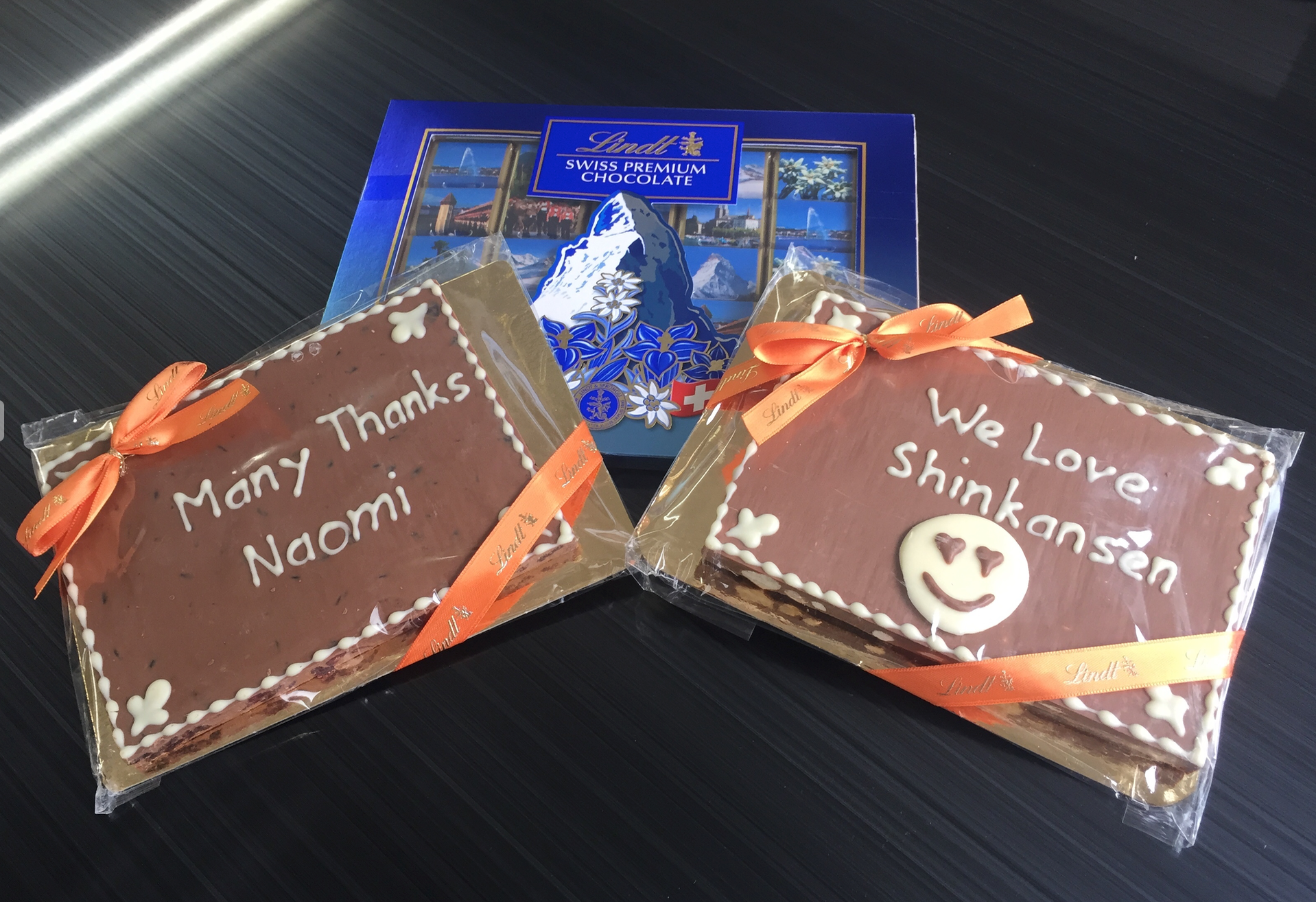 Our customer support team always tries the best to meet the expectations of our customers, and what highlights our day the most is when we receive gratitude from our customers afterwards.
We often receive emails and sometimes with pictures of the customers enjoying their trip, but we once received a medium-sized cardboard box at our office, which was delivered from Switzerland.
We then found two huge lovely handmade chocolate with warm messages to our team member inside the box (the ones in the picture above).
It was very exciting to know that the customer certainly had a great time in Japan, and we were very grateful that they spared their precious time to arrange these gifts for us even after returning to their home country.
There are some major events held in Japan comping up, such as Rugby World Cup (September 20th to November 2nd 2019) and the Olympic Games in Tokyo (Summer 2020).
Our staff are more than happy to assist all the customers from outside Japan to enjoy the games as well as their trips to Japan.
So, please feel free to let us know if you need any help from our customer support team!
Seat guide
Shinkansen seats are available in four levels depending on the comfort and services your require.
Ordinary Seat
Regular seats used on Reserved cars and Unreserved cars of Shinkansen. Consider it as "economy class" seat.
Green Seat
Better seats with more space than ordinary seats. All Green Seats are reserved only. Consider it as "business class" seats.
Reserved Seat (Ordinary Reserved Seat)
Your seat is reserved and secured when you book your tickets. Head to the station with a peace of mind.
Seats are the same as Ordinary Seat.
Green Reserved Seat
Better seats and free blankets. Popular among Japanese business persons, executives and people who values comfortable travel. Consider it as "business class" seats.
GranClass Seat
Know as "First Class" of Shinkansen seats. Only available on Hokuriku and Tohoku Shinkansen lines. Gran Class seats comes with airline-like amenities and meals.The most expensive of all.
Unreserved Seat
You can take any open seats in unreserved cars of any train on the departure date. (No departure time will be indicated on your tickets.)
The best seat type if your priority is the cost and are traveling during less-crowded season/time.
For further information and photos, please visit official page at http://www.jreast.co.jp/e/ticket/types.html