Let's explore cities of Tokyo 2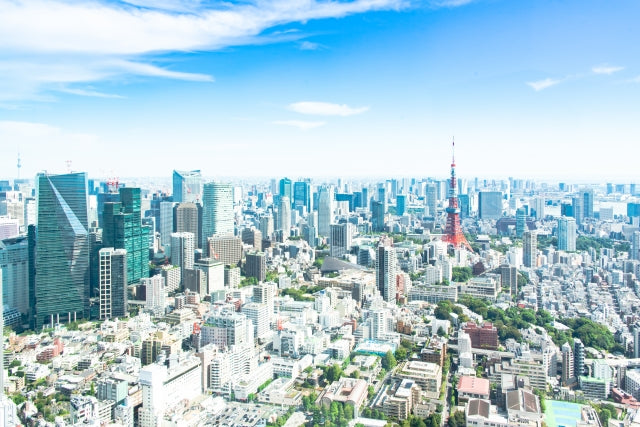 Explore of Old town(shitamachi) of Tokyo
Akihabara
Akihabara is often referred to as the Electronic Town and Anime subculture. Many shops in Akihabara sell electronic parts and junk which big electronics retail stores don't sell, so it is common knowledge that you give up the electronic parts you want if you can't find them in Akihabara.
If you looking for missing parts of the old digital camera lying in your drawer for many years, it's high time to make the best use of it.
There are countless numbers of stores that have otaku goods (Japanese term for people with obsessive interests, particularly in anime and manga) and collections. There are also tons of themed cafes like the Maid café, Cat café, Gundam Café and Owl Cafe.
Perhaps this is the right place for breaking your barrier of Otaku.
-From Tokyo station:5 mins by Keihin Tohoku Line and Yamanote Line
Asakusa
Asakusa is the traditional old town area of Tokyo and internationally-known sightseeing places such as Sensouji Temple. There are many shops around the street called nakamise dori and suitable to find traditional Japanese goods for souvenir.
You can hire an authentic rickshaw tour, aka a guide to squire you around the city on a man powered vehicle.
Most of rickshaw tour available in English and will bring you through history of Asakusa.
-From Tokyo station: 20 mins by Yamanote Line, Keihin Tohoku Line and transfer Tokyo Metro Ginza Line 
Sky Tree
From Asakusa to skytree , about 20mins walking distance. New symbol of Tokyo.
For those of you who didn't know about Sky Tree, it is the second tallest tower in the world. (Tower, not building hor)
Not only view skycraper TOKYO SKYTREE TOWN is a large shopping and entertainment facility packed with features includes Tokyo Solamachi, the shopping area with over 300 shops and restaurants, an aquarium, planetarium, and museum.
-From Tokyo station: 15 mins by Sobu Line and transfer Tokyo Metro Hanzomon
Tokyo tower
Tokyo Tower, the symbol of the good old days and soak up some nostalgia and this tower remains strongly popular by people of Japan. 
The simple red and white tower was built in 1958 after World War II.
It was also a symbol of optimism and restoration during post-war Japan following the economic boom.
Unlike any other sightseeing places Tokyo tower located silently surrounded by the nature but it is worth visiting.
For those who are well fit you can "climbing stairs" to Main Deck.It is ordinarily open only on Saturdays, Sundays and holidays.
why not take the challenge of this unique staircase course.
-From Tokyo station:5 mins by Yamanote Line and walk 15mins.