Latest Suspended Shinkansen Information: August 15th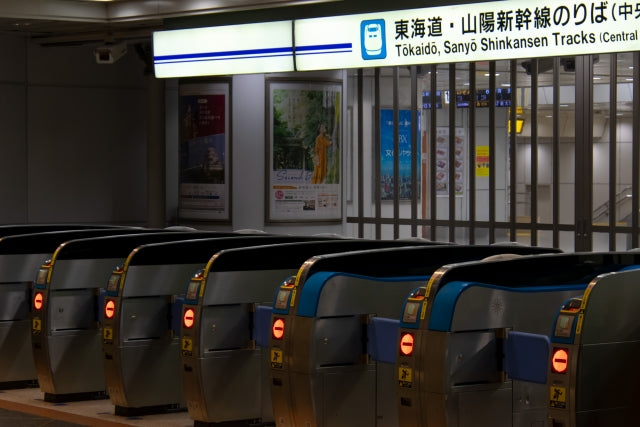 Click here to see a list of our latest news.
Due to the approach of Typhoon No. 7, JR Tokai has made the decision to suspend all services on the Tokaido Shinkansen between Nagoya and Shin-Osaka stations on the 15th. Additionally, JR West will suspend all services on the Sanyo Shinkansen between Shin-Osaka and Okayama stations on the same day.
There have been no changes in the Shinkansen service suspension information announced yesterday.
Information about special train services running between Tokyo and Nagoya on August 15th has been newly posted on the JR Central website.
"List of Special Train Services between Tokyo and Nagoya (Pg2) - PDF"
For the list of suspended trains on August 15th, please refer to:
"August 15, 2023 List of Suspended Tokaido and Sanyo Shinkansen Services (Pg12) - PDF"
JR has provided the following information regarding ticket handling:
Due to the typhoon's impact, customers who purchased Shinkansen tickets for the following period and decided to cancel their travel will be eligible for a refund with no cancellation fee.
   Period: August 7th to August 18th 
Refunds can be processed at JR station ticket counters within Japan within one year from the intended travel date.
No need to visit ticket counters at currently chaotic stations before the travel time printed on the ticket.
Please note that the information provided here is subject to change.
The Latest train Operation status can be searched from the following links:
List of train numbers will be shown in these links when there's any cancellation or delay. No special message will be shown when everything is on schedule.
JR Central (Tokaido Shinkansen: Tokyo - Nagoya - Kyoto - Shin-Osaka)
https://traininfo.jr-central.co.jp/shinkansen/pc/en/index.html
JR West (Sanyo Shinkansen: Shin-Osaka - Okayama - Hiroshima - Hakata)
http://global.trafficinfo.westjr.co.jp/en/sanyo
https://www.westjr.co.jp/global/en/
JR East
(Tohoku Shinkansen: Tokyo - Sendai - Akita - Shin-Aomori - Shin-Hakodate Hokuto)
(Hokuriku Shinkansen: Tokyo - Karuizawa - Nagano - Toyama - Kanazawa)
http://traininfo.jreast.co.jp/train_info/e/service.aspx