For Travel Agents: Introducing Shinkansen Car Charter Service for Foreigners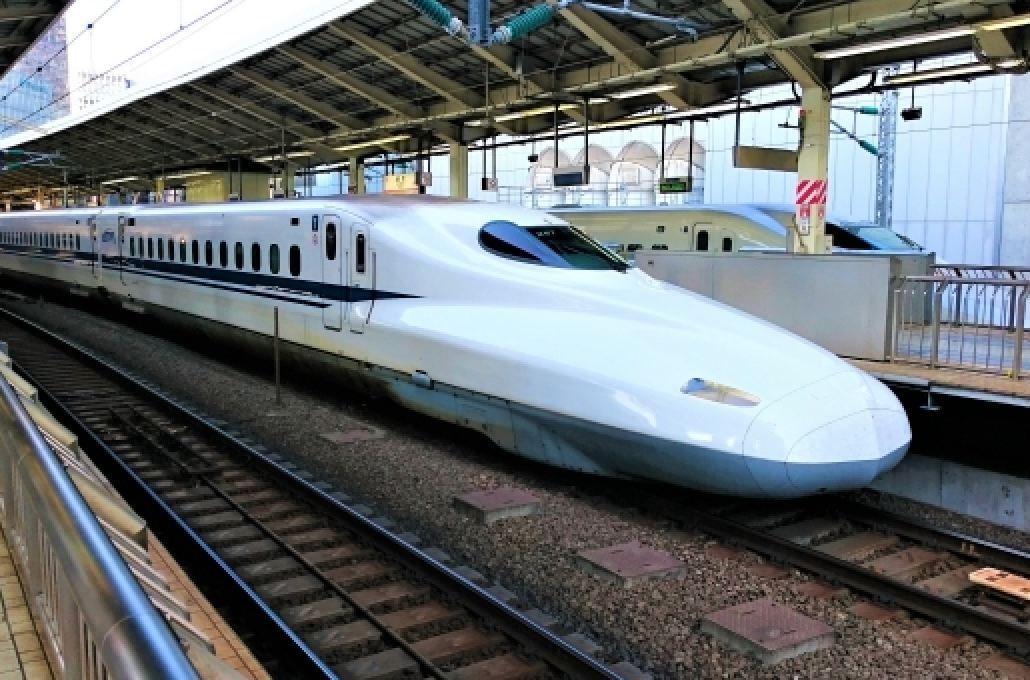 The Japanese Shinkansen is a mode of transportation that attracts worldwide attention for its speed and comfort, but crowding and language barriers can pose challenges for travelers.
That is why we have decided to offer a special service: The Shinkansen Charter Service for Foreigners.
Our Shinkansen charter service for foreigners allows you to enjoy a luxurious trip to your heart's content in the privacy of your own group.
Below are some of the highlights of our service.
Comfortable vehicles:

 

Seats that allow you to relax in a private space. Spacious seats and full facilities ensure a comfortable ride even on long journeys. You can choose from regular or green carriages.
Customized itinerary:

 

You can customize the Shinkansen route and the regions you visit according to your wishes. You can visit famous and hidden places in Japan as you wish (Tokaido Shinkansen range only).
Local Taste

 

(option with additional fee):

 

Delicious meals (bento style) and beverages made from local ingredients can be served during your journey. You will be able to enjoy the unique taste of Japan.
Dedicated staff:

 

A dedicated staff member will always accompany you during your Shinkansen journey, allowing you to enjoy your trip with peace of mind.
Other Options (with additional fees):
In-house Decorations

Red Carpet Installation on aisle

Placement of pamphlets, etc. in net bags in front of seats

Banners at platform - see you off or welcome you
Shinkansen Car Charter Service is suitable for situations such as: Business trips, annual company events, sales promotions, family events such as weddings, etc.
Notes:
Shinkansen car chartering can be arranged one year before the event.
Plan details and payment should be finalized two months before the traveling date.
The standard capacity of each chartered car is 100 passengers for regular cars and 66 passengers for green cars (Up to 2 carriages (approx. 120 passengers) only in green cars)
Charter can be arranged in "Nozomi" trains only, and the service is available on the following three routes only: "Tokyo/Shinagawa - Nagoya", "Tokyo/Shinagawa - Kyoto", and "Tokyo/Shinagawa - Shin-Osaka"
One-way or round-trip can be arranged
May not be able to meet your request during busy periods such as Golden Week (Early-May), Obon (Mid-August), year-end, and New Year holidays
If you would like to know more about our menu, please feel free to contact us using the contact form here!!.
Seat guide
Shinkansen seats are available in four levels depending on the comfort and services your require.
Ordinary Seat
Regular seats used on Reserved cars and Unreserved cars of Shinkansen. Consider it as "economy class" seat.
Green Seat
Better seats with more space than ordinary seats. All Green Seats are reserved only. Consider it as "business class" seats.
Reserved Seat (Ordinary Reserved Seat)
Your seat is reserved and secured when you book your tickets. Head to the station with a peace of mind.
Seats are the same as Ordinary Seat.
Green Reserved Seat
Better seats and free blankets. Popular among Japanese business persons, executives and people who values comfortable travel. Consider it as "business class" seats.
GranClass Seat
Know as "First Class" of Shinkansen seats. Only available on Hokuriku and Tohoku Shinkansen lines. Gran Class seats comes with airline-like amenities and meals.The most expensive of all.
Unreserved Seat
You can take any open seats in unreserved cars of any train on the departure date. (No departure time will be indicated on your tickets.)
The best seat type if your priority is the cost and are traveling during less-crowded season/time.
For further information and photos, please visit official page at http://www.jreast.co.jp/e/ticket/types.html