How to go to Nikko by Shinkansen?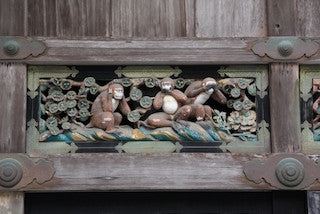 Nikko, located in the northern Kanto, is a city in Tochigi prefecture.
It is a popular area for both Japanese and International tourists mainly because of Nikko Tosho-gu, the mausoleum of Tokugawa Ieyasu and Tokugawa Iemitsu.
Nikko Tosho-gu is a part of the Shrines and Temples of Nikko, which is a UNESCO World Heritage Site.
Nikko, including Nikko Tosho-gu, can be enjoyed by 1-day trip from Tokyo.
It can be accessed by train and bus.
There are 2 stations in Nikko, JR Nikko station and Tobu Nikko.
And from both stations, there are buses going to Nikko Tosho-gu.
It takes approximately 10 minutes from the both stations.
The fastest way to go to Nikko from Tokyo is to take Shinkansen and local JR train.
Here is a route:
1) Take Shinkansen from Tokyo to Utsunomiya
2) Take JR Nikko line from Utsunomiya to Nikko
In total, it takes approximately 2 hours (depending on departure time).
For example, if you leave Tokyo at 8:28, you will arrive Nikko at 10:21.
1) Leave Tokyo at 8:28 >>> Arrive Utsunomiya at 9:21 (53 minutes)
2) Leave Utsunomiya at 9:32 >>> Arrive Nikko at 10:21 (49 minutes)
We have a train package which includes Shinkansen ticket from Tokyo to Utsunomiya and local train ticket from Utsunomiya to Nikko.
With this train package, you can go to Nikko from Tokyo by JR lines.