Be Prepared for Changes in Shinkansen Seating Options During the Year-End Holidays!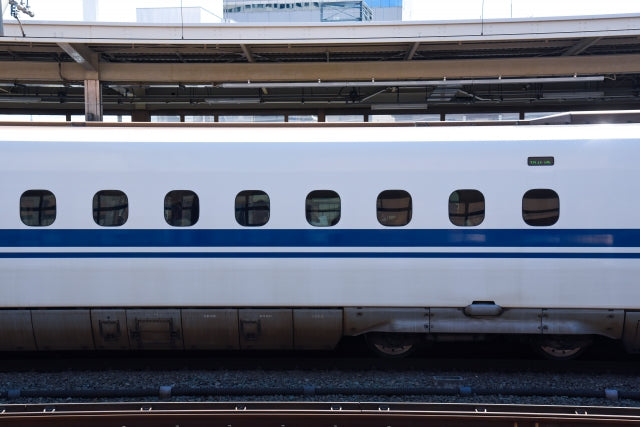 As mentioned in this article, the year-end holidays of 2023-2024 will see a significant change in Shinkansen (bullet train) seating options.
The option for unreserved seats on the Nozomi trains will no longer be available.
Instead, all seats (both regular reserved and green car seats) will require advance reservations.
Unreserved seats on Shinkansen have been popular among travelers for their cost-saving benefits and the flexibility to board trains at their convenience without strict time constraints.
However, even for those who prefer unreserved seats, it's essential to take note of the changes during this year-end holiday season.
Here, we'll provide detailed information about the period and routes affected, so if you're planning a Shinkansen journey during the year-end holidays, be sure to read on for the details!
What's the Affected Period?
The period during which all seats will be designated is from December 28, 2023, to January 4, 2024.
However, for Shinkansen services other than the Nozomi trains, such as "Hikari," "Kodama," "Mizuho," and "Sakura," unreserved seats will still be available during the same period.
Additionally, JR Tokai has announced a similar policy for periods of anticipated congestion in 2024, namely during Golden Week (early May) and the Obon festival (mid-August).
Which Routes are Affected?
The affected routes with all seats designated include the stations where the "Nozomi" Shinkansen of the Tokaido and Sanyo Shinkansen lines stop.
These stations are as follows:
Tokyo Station
Shinagawa Station
Shin-Yokohama Station
Nagoya Station
Kyoto Station
Shin-Osaka Station
Shin-Kobe Station
Okayama Station
Hiroshima Station
Kokura Station
Hakata Station
Make sure to plan accordingly if you intend to travel during this period on the affected routes. Travelers seeking unreserved seats may need to consider alternative Shinkansen services. 
Secure Your Shinkansen Tickets for 2023-2024 New Year Holidays in advance!
With this announcement, it is expected that reserved seat reservations for the Shinkansen during the year-end holidays will be more crowded than usual, making it more challenging to secure seats.