HAKONE - a getaway from exciting Tokyo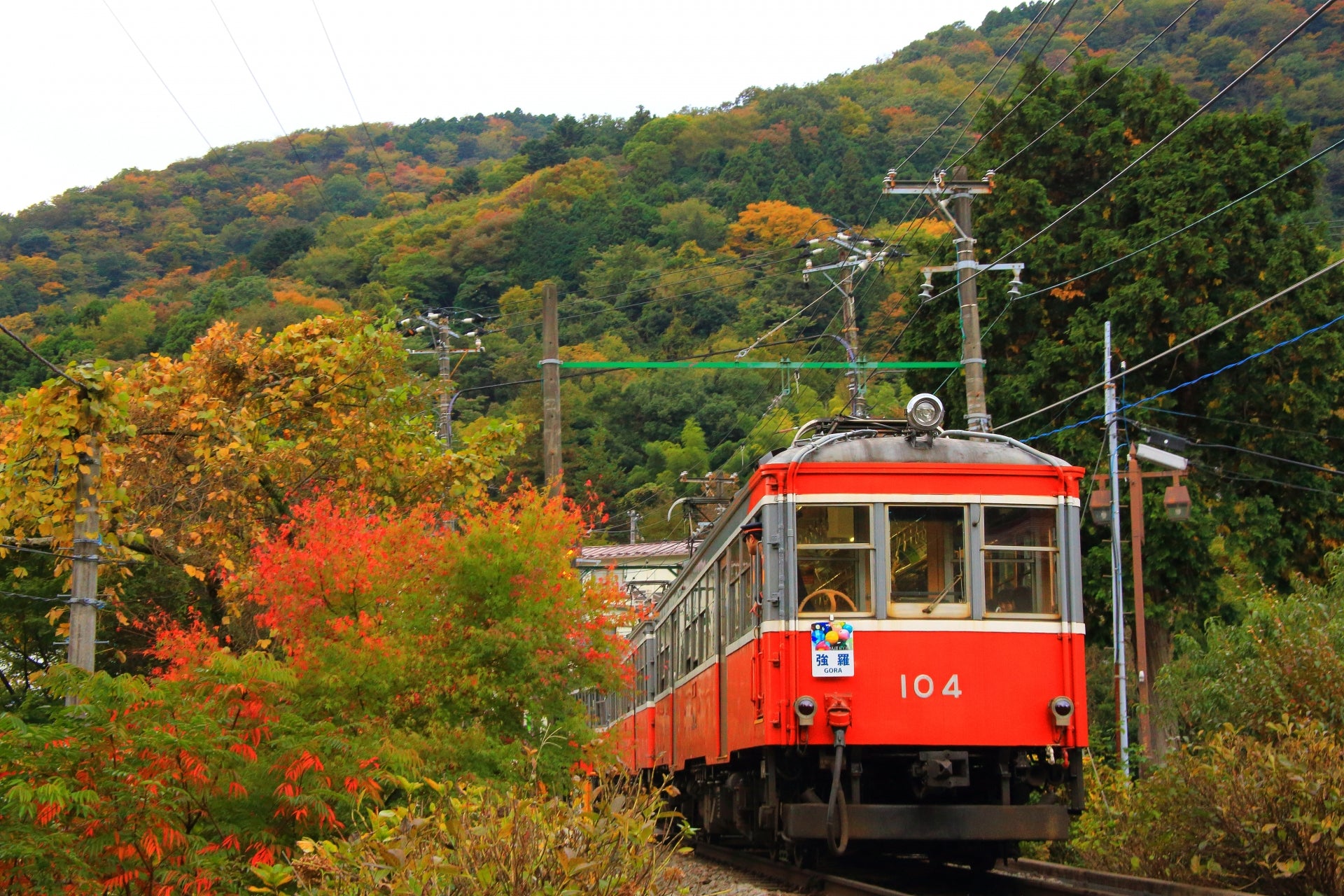 Where is Hakone?
Hakone in Kanagawa prefecture is one of the most popular destinations among the travelers who visit Japan.
The most significant advantage is close to Tokyo.  It takes just less than 2 hours.

You can enjoy Hakone even on a day trip, but if you stay overnight, you can have various experiences such as trying hot springs, strolling at the art park, and seeing beautiful Mt. Fuji.

Check this whole Hakone Map.
Highlight in Hakone
The Hakone Open-Air Museum is an art museum, which opened in 1969. It features open-air exhibitions of sculptures, and the combination of artworks and beautiful mountain views are popular. The sculptures displayed on the vast site have many unique works that everyone can enjoy. There is also a Picasso Pavilion on the premises, which houses works by Spanish artist Pablo Picasso.

This museum is popular with families as well since there are exhibits where children can play inside. Kids don't want to leave "Woods of net" or "Curved Space-Diamond Structure" !
 "Curved Space-Diamond Structure" (aka, "Soap bubble castle")
 Access: Chokoku no Mori Station by Hakone Tozan Train
Owakudani is a collapsed landform caused by a volcanic landslide created by the last explosion of Hakone volcano about 3,000 years ago. It is located on the northern slope at 800m to 1000m above the central crater and is the largest of the many active volcano zones at Hakone volcano.

You can see the volcanic activity of the eruption up close. Let's experience the dynamic Hakone while eating the speciality "Kuro Tamago"(black egg).
Access: Owakudani Station by Hakone Ropeway or by Izu Hakone Bus from Hakone Yumoto Station
Hakone Ropeway connects four stations from Sounzan Station to Owakudani Station, Ubako Station, and Togendai Station. Ride time is about 24 minutes. As there is a point crossing the valley about 130 meters from the ground on the way, you can enjoy an aerial walk!

Besides, the scenery changes according to the four seasons.
You can see fresh green in early spring, autumn leaves in fall, and you have the opportunity to see Mt. Fuji when the air is clear in winter.

Access: Sounzan Station by Hakone Tozan Cable Car
Lake Ashi is surrounded by magnificent nature against the backdrop of Mt. Fuji. The best way to fully enjoy Lake Ashi, one of Hakone's iconic scenery, is to board a Hakone Pirate Ship.
For the excursion route around Lake Ashi, there are three ports, Motohakone Port, Hakonecho Port and Togendai Port. It takes around 30 minutes in one round.

There are three types of medieval European pirate ships. Choose your favorite one!


Moto-Hakone Port: by Hakone Tozan Bus
Hakonecho Port: by Hakone Tozan Bus
Togendai Port: by Hakone Tozan Bus or Hakone Ropeway
How to get to Hakone Area
To Odawara by Shinkansen
If you would like to start from Tokyo station, you can take Shinkansen for Hakone. In this case, you transit at Odawara station to get to Hakone Yumoto Station by Hakone Tozan Railway.
You can book your Shinkansen tickets HERE.
Odawara also has many attractions.
Odawara Castle is a Japanese castle in Odawara City from the Sengoku Period to the Edo Period and is famous as the hometown of Mr Hojo. The castle is splendid in spring with full of cherry blossoms. It holds a cherry blossom festival every year.
This is a spot where you can learn, make, eat, and buy Odawara's speciality product "Kamaboko"! Kamaboko is a fish cake made by grinding white fish meat.
Romance Car is a bullet train, operated between Shinjuku station and Hakone Yumoto station by Odakyu Electric Railway. Romance Car has some models, and the latest GSE is especially popular since the leading vehicle has a panoramic view with a large single-pane glass for the front window and no storage rack.
The driver's seat is on the second floor!
Hakone Free Pass by Odakyu Railways
The Hakone Free Pass by Odakyu Railways is a discount pass for exploring Hakone. It provides unlimited use of Odakyu-affiliated buses, trains, boats, cablecars and ropeways in the Hakone area and discounted admission to selected tourist attractions on two or three consecutive days. Optionally, the pass also includes a discounted round trip from Shinjuku Station.
You can hop on and off vehicles by Hakone Free Pass 
・Hakone Tozan Train
・Hakone Tozan Cable Car
・Hakone Ropeway
・Hakone Pirate ship
・Hakone Tozan Bus (Designated Section)
・Odakyu Hakone Express Bus (Designated Section)
・Tokai Bus Orange Shuttle (Designated Section)
・Kanko Shisetsu Meguri Bus by Hakone Tozan Bus
*Izu Hakone bus is not available.
*The ride on the Odakyu Line section (Departure Station to Odawara Station) is limited to one round trip. (However, there is no stopover restriction.)
*You can get on and off any number of times within the designated section.
*Hakone highway bus is not available
Impact of Typhoon 19
Due to Typhoon No. 19, the Hakone Tozan Train from Hakone Yumoto Station to Gora Station is closed for a long time.
During the suspension period, between Hakone-Yumoto Station and Gora Station, transfer to the Hakone Tozan Bus and substitute buses are in operation.

The Hakone Tozan Cable Car is closed from Tuesday, December 3, 2019 to late March 2020 (planned) due to facility and vehicle-renewal work.
During the suspension period, a substitute bus are operated at Gora Station-Sounzan Station.
For details, please check the latest information HERE.
About Us: Shinkansen Ticket Online Booking
You can book Shinkansen/Bullet train tickets online here. We purchase tickets for you and deliver to your hotel. Reserve your tickets/seats without the hassle.